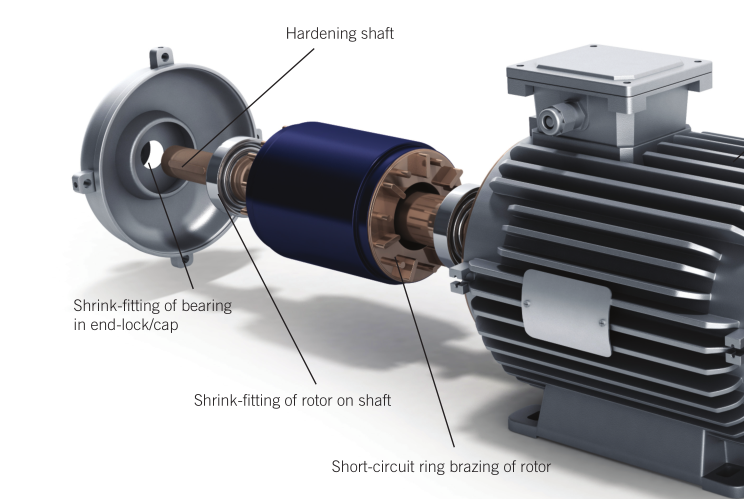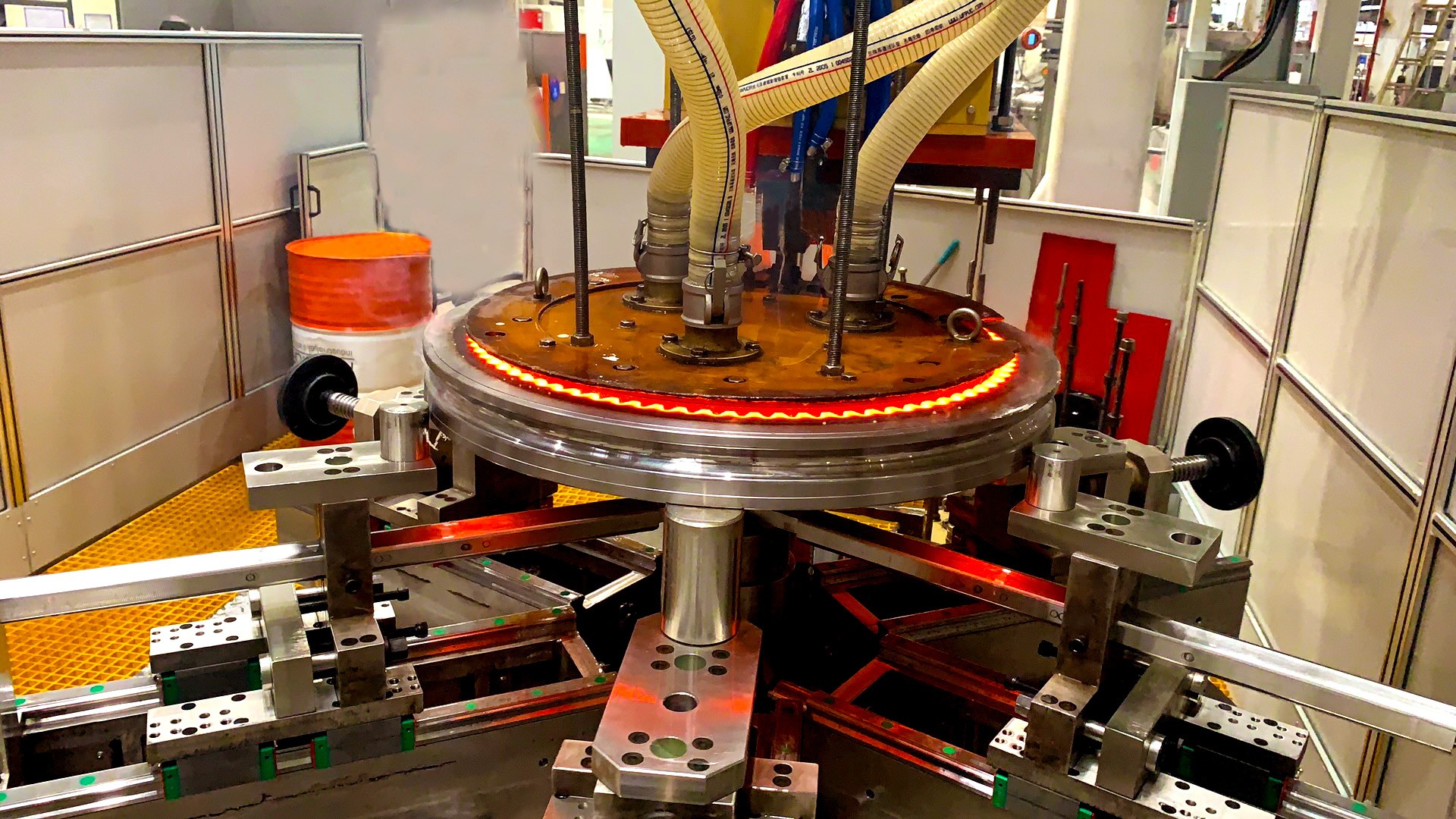 60KW high frequency induction hardening equipment tool
A BETTER TECHNOLOGY
• Quick. The produced heat from a frequency
converter is instant.
• Accurate. Just the right temperature, just
where it is needed, and to just the right depth.
• Controllable. Complete control over the entire
heating process.
• Repeatable. Induction heating lets you
accurately repeat your desired heating cycle.
• Clean, safe, compact. No gas. No open
flames. No noticeable increase in ambient
temperature. No excessive floor space oc-
cupied by ovens.
A WORLDWIDE PARTNER
• Applications knowledge. Almost 20 years
experience has given us unrivalled knowledge
of diverse applications.
• Equipment technology. We design, build, install
and maintain a complete range of induction
equipment.
• Coils capability. A correctly designed, made
and maintained coil is crucial to any induction
operation.
• Materials know-how. We not only know more
about induction heating than anyone else, we
know more about how the technology affects
your materials.
• Global reach. Local presence. Worldwide net-
work of representatives, manufacturing facilities
and sales and service companies.
TAG:&nbsp&nbsp&nbsphardening&nbspquenching&nbspinductionhardening&nbsphardeningmachine
DSP digital intelligent power supply parameters
Type: XZC-60
Input voltage: 380v/3 phase/60 Hz
Rated power (standard configuration): 60KW
Power regulation range: 5%-100%(Digital regulation)
power control accuracy: ±0.5%
Oscillating frequency: 20-40kHz
Power Factor: ≥97%
Work pattern Constant current: constant power arbitrary choice
Control core: High performance DSP processor
Controlling means: Internal control and remote control arbitrary switching
Operation interface: Industrial touch screen+ button
Communication interface: RS485
Cooling-down method: Combination of forced water cooling
TAG:&nbsp&nbsp&nbsphardening&nbspquenching&nbspinductionhardening&nbsphardeningmachine
Product Features
Product parameters
Related Products
Send us a message
Please Feel free to give your inquiry in the form below. We will reply you in 24 hours.