30KW portable and small induction brazing machine
October 09, 2021
DSP digital intelligent power supply parameters
Type

XZG-30SCN

Input voltage

380v/3 phase/50 hz

Rated power (standard configuration)

30KW

Power regulation range

5%-100%(Digital regulation)

power control accuracy

±0.5%

Oscillating frequency

20-50kHz

Cable length

4m

Power Factor

≥97%

Work patter

5%-100%(Digital regulation)

Control core

High performance dsp processor

Controlling means

Internal control and remote control arbitrary switching

Operation interface

Industrial touch screen+ button

Communication interface

RS485

Cooling method

Combination of forced water cooling

Machine size

810*785*1275mm

Line hanger size

Height 2260mm

cross arm length 2300mm

Industrial chiller nominal cooling capacity

4446kcal/h

Industrial chiller Total input power

2.18kw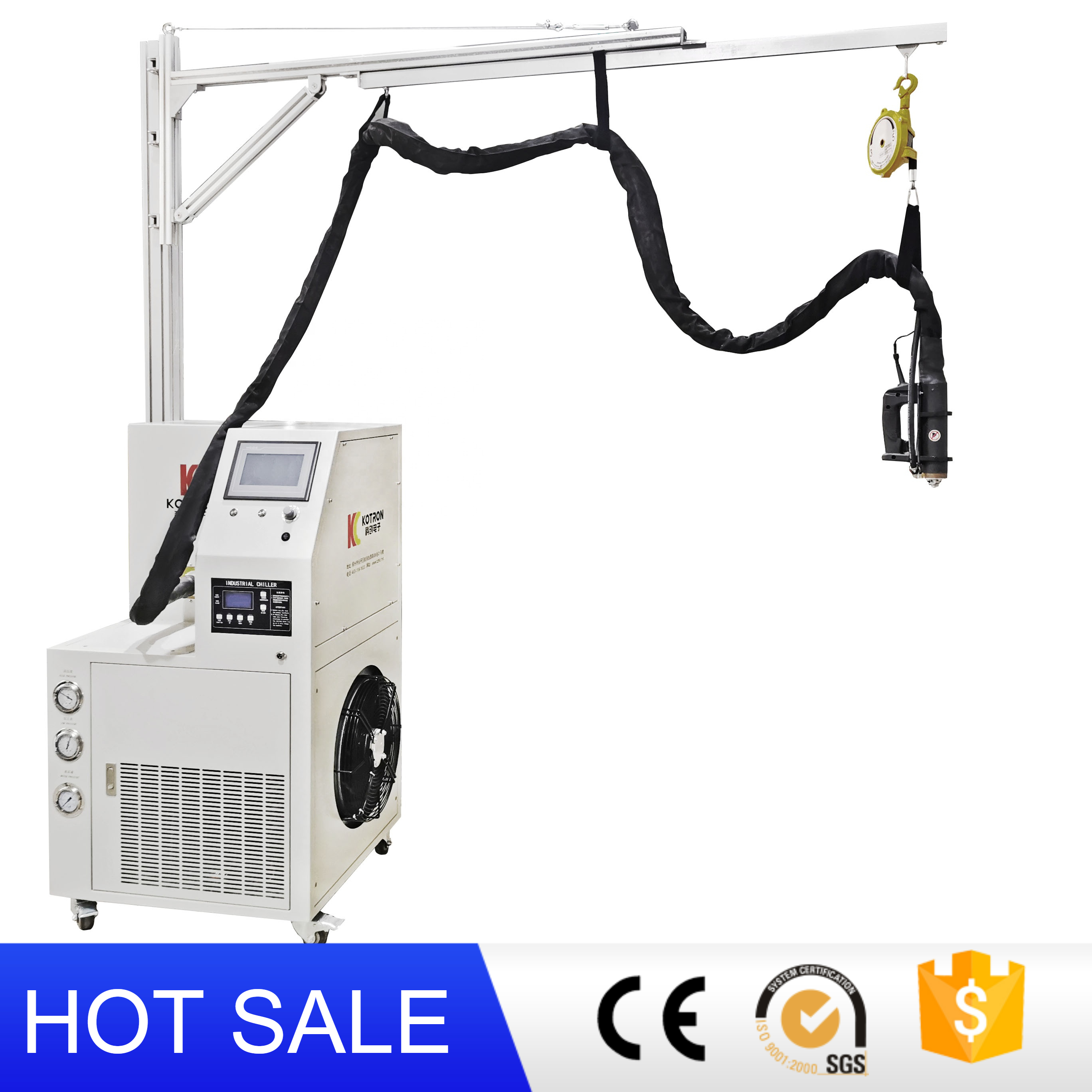 Touch screen version introduction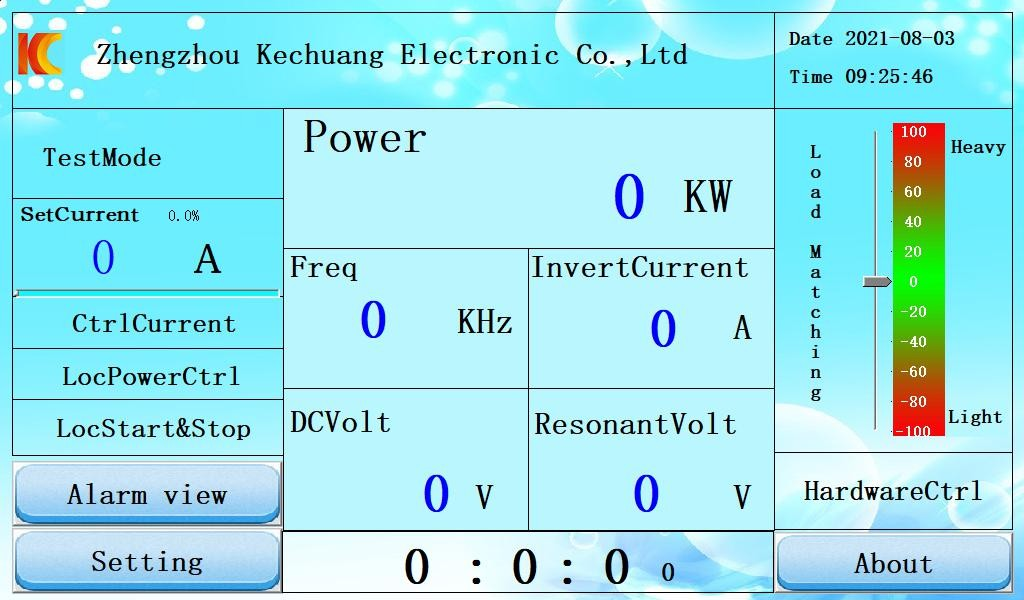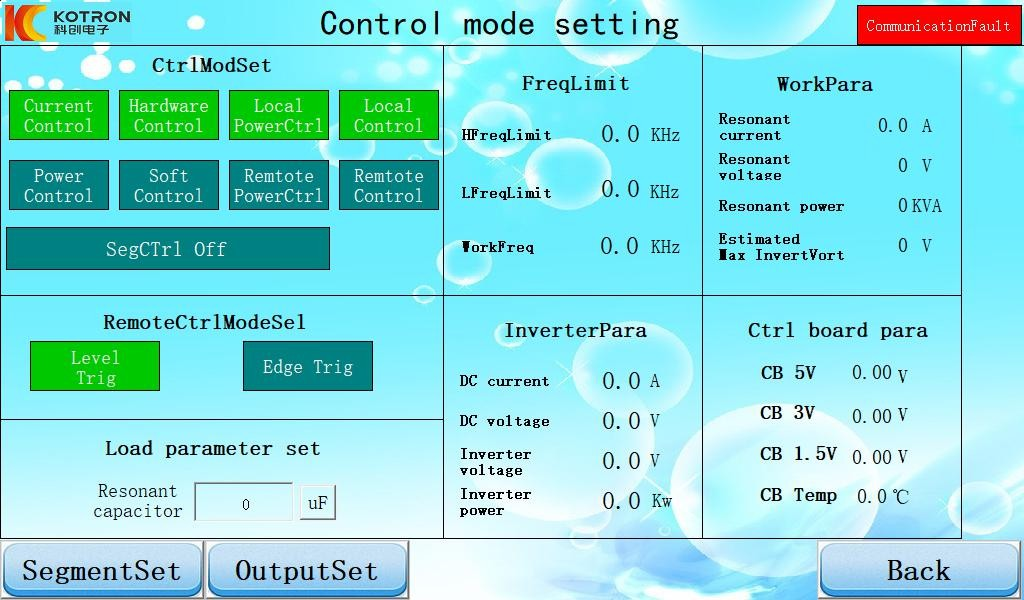 (1)The main interface displays the power percentage setting, heating voltage, heating current, heating power, heating frequency, working status, and load(
matching indicating the power value that the current load can output, etc.
( 2 ) Control mode can be selected on the parameter setting interface, including constant current/constant power control;Hardware control/software control;Power internal control/power remote control, etc.It can also display inverter parameters, frequency limit parameters, load parameters, resonant capacitor parameters, remote control mode and main control operating environment parameters, including working voltage of 5V, 3V and 1.5v, motherboard temperature and other data.
( 3 ) Interface for comprehensive recording of energy, temperature and equipment status
The interface temperature control and record need the support function of infrared thermometer temperature acquisition
This optional advanced function has the function of real-time monitoring the energy of the heated workpiece.
It has alarm function of over or under energy
With historical query function
The events occurred in the operation results, including operation, data parameters, failure, alarm, product batch, personnel number, etc., shall be recorded effectively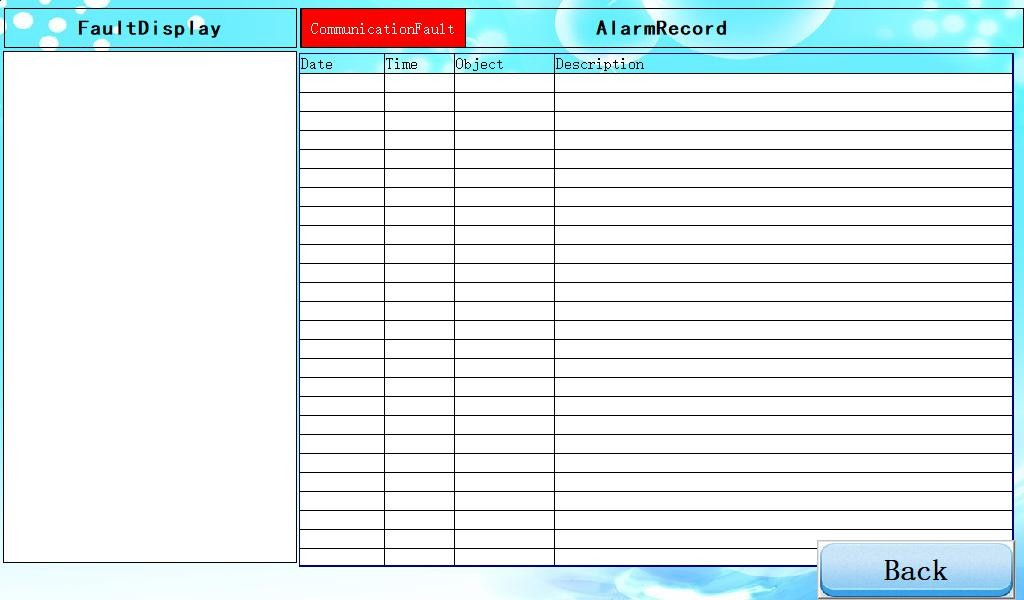 (4)Alarm view interface
This interface has "fault display area", "alarm record" and return button.
Fault display area:This area displays real-time faults. After troubleshooting, press the reset button on the panel and corresponding faults will disappear from this area
The alarm record:This area is the historical fault record and view area, which will record the name, time and alarm description of the previous fault alarm, so as to facilitate the view and analysis of the cause of the fault.The equipment has self-diagnosis function, and the customer can judge the fault location through the alarm description.
TAG:&nbsp&nbspinduction heater&nbspinduction machine&nbspinduction welding machine